Real Estate? Buying? Selling? What to do?
Unfortunately, there is no good answer, but let's look at some of the facts up to this point:
<![if !supportLists]> 1) <![endif]> Interest rates are climbing, in early 2021 30-year mortgage rates were around 2.7%, but in mid-January the average Freddie Mac 30-year mortgage rated jumped from 3.22% to 3.45 in just one week
<![if !supportLists]> 2) <![endif]> The average price of a home in the Siouxland area was $185,000 the end of 2020, then climbed to $202,000 by the end of 2021. That is a 9.1% increase in home values in just one year.
<![if !supportLists]> 3) <![endif]> In late 2021 bank restrictions were removed to allow them to start the repossession process on homeowners that were delinquent. Wells Fargo supposedly delayed that to January of 2022.
Let's look at some of what the so-called experts are saying about 2022:
<![if !supportLists]> 1) <![endif]> Interest rates will continue to climb through 2022, saying that they will most likely approach 4% by year's end. In fact, a recent announcement projected that the Feds may raise interest rates as many as 4 times just this year.
<![if !supportLists]> 2) <![endif]> Home prices are predicted to level out as the year progresses, due primarily to more and more repos start hitting the real estate market, creating or upping the housing inventory. As in any market where inventory increases, buyers have more choices, which in turn allows greater bargaining power.
So, what to do?
For Buyers, it appears that as the year goes on interest rates are likely to climb. This means that your purchasing power will decrease with each bump, forcing you to buy a cheaper home for the same monthly payment.
For Sellers, home prices will most likely start to plateau at some time this year, most likely due to the influx of homes being repossessed. Therefore, the sooner your home is on the market the better your odds are of a sale.
Having said all this, every sale is a little different and unique. If you would like to talk about what your possibilities or options are, give me a call. Let's talk!
If you would like to have a conversation
Call Lonnie @ 712-259-0136
Like my drone Facebook Pages
My Real Estate page - SUXland Drone Zone
My other drone photo page - Drone Photos around Siouxland
Here are just some of my
Video Tours of properties currently
on the market for Sale or recently Sold
1826 S Cypress St - Video Tour - 2 Br Bungalow
302 Jones St Condo # 606 - Video tour - Sold
4528 Wellington Ave - Video Tour - Sold
Also check out my youtube channel - Siouxland Home Sales
Just one of the many ways I can market your property
SOLD 117 W Gilman Terrace - Sioux City IA
SOLD 3624 Juniper Ct - Sioux City - Drone Video
SOLD 3321 6th Ave - Sioux City IA
Around Sioux City clips - https://youtu.be/fKAnP059s_Q
If you have questions or would like
more info - email me at
Lonnie@LonnieHohl.com
___________________
Housing Stats
Year Active listings Sold Listings Average Sold price Apprecation
2021 3,153 2,788 $201,774 9.17
2020 3,159 2,740 $184,825 7.52%
2019 3,149 2,576 $171,894 5.62%
The above nformation is deemed reliable but not guaranteed.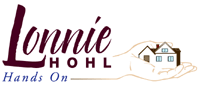 FACTOR Realty
Sioux City Iowa

Call (712) 259-0136
Licensed in: IA, SD, & NE


Below are some past post from 2021